Tom Pihl Artist
A different perspective on a piece from my art project; "Human behaviour"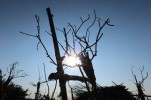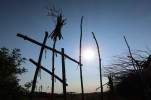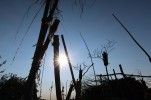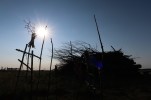 Hitta på i Vombsjösänkan är föreningen ARNAs sommarsatsning som presenterar naturnära skapande och kluringar att lösa för utflyktssugna familjer på sju platser i Vombsjösänkan. Under invigningen får du skapa en Beskyddare, en skulptur av material på platsen, tillsammans med konstnären Tom Pihl.
Du kan också leta de gömda äggen formgivarna Kristina Schultz och Johan Lindberg skapat.



TOM PIHL och NILLE LEANDER har ställt ut tillsammans tidigare i deras gemensamma konstprojekt -
WORLD IMPROVING ART ( W.I.A.)

Bland annat undersökte de då svårigheten med förändring i relation till personliga önskningar.

Nu fortsätter deras konstprojektet W.I.A. på HAMMARLUNDA KONSTSTALL, denna gång under temat BÄST FÖRE.



MOORLAND AB was founded in 2015 by Tom Pihl and Nille Leander.
The production company is specialized in art, film and music.